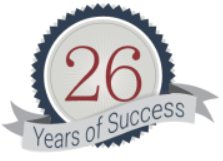 Celebrating over 26yrs+ producing BCX Ultra Rife Frequency Machine (former models BCX 211, BCX 411, Biotec 2000), the longest producing rife machine manufacturer. The BCX Ultra Rife Frequency Machine is for exposing microbes to highly-modified variations of their own distinct frequency. Viruses bacterium can be eradicated, not affecting normal healthy tissue. The rife technology is backed up by nearly 80yrs of research/experimentation and is often used for experimenting on pathogens alternative metabolic deficiencies like inflammatory disease, Herpes, Fungus, Candida, Migraines, Infections, Depression, organ deficiency, Fibromyalgia, Viruses, Chronic Fatigue more. Made in USA. The BCX Ultra& rife is a bi-product of over 21 yrs of research, development manufacturing (USA made). Each year we spend thousands in research using the latest technology and this can be seen thru our wide variety of apparatuses, ease of use, and functionality yet allowing the flexibil ity to do advanced research. Our (BCX Ultra) approach to our unit designs is to use Royal Rife's technology and build/add on taking advantage of the advancements in the latest technology. If Royal Rife was alive today we believe his rife devices would not look like 1930's or 1950's technology but would have advanced along with newer technologies. Other's philosophy is to mimic as close to possible Royal Rife's technology. A perfect example is with digital technology we are now able to use different wave types to deliver frequencies. Square waves, commonly used in modern devices, could not be produced by the older equipment. The BCX Ultra rife machine uses RF carrier wave to piggy back or carry the audio frequency deeper in to the body. The BCX Ultra gives you the flexibility to change any settings for research and testing. The BCX Ultra uses both delivery methods induction conduction. A fundamental difference between the BCX Ultra and most other Rife type devices is the way that we generate waveforms.
Comparisons & Reviews - BCX Ultra vs RF/EM Rife Machines...
Click on the below image to Compare Perl M, GB4000, TrueRife, F-Scan, Spooky 2, EMEM, Beam Ray, Global Wellness, Energy Wellness, Wellness Pro, ProWave, Detox Box, JW Labs, Rife Digital, Rife Bare OR Request a detailed Comparison on GB4000 & others

Click on image to view comparisons



Click on image to view comparisons
Testimonials from our Happy Customers.
FOR MORE TESTIMONIALS click here
Policies
DISCLAIMER:
The BCX Ultra Plasma Frequency Instrument is not approved by the F.D.A. as a Medical Device. They are experimental electronic instruments. They are not intended for the diagnosis, prevention, treatment, cure or mitigation of any disease in humans. They are not designed to affect the structure or function of any system in the body. If you have a health-related condition that requires medical attention, always consult with a licensed health care professional. NOTE: You should realize though, that you do have LEGAL Rights to self-medicate under the 9th Amendment of the United States Constitution.
PRECAUTIONS:
DO NOT use ANY Electrotherapy Device, if you have a Cardiac Pacemaker or Internal Defibrillator. DO NOT use ANY Electrotherapy Device, if you are a Pregnant, have Heart Disease, are driving or are using HAZARDOUS Machinery. These Devices should also be kept out of reach of Children. DO NOT place Electrode Pads over Skin Lesions, Abrasions, NEW Scars, Cuts, Eruptions, or Sunburn. DO NOT advance Output Amplitude to UNCOMFORTABLE Levels. DO NOT fall asleep, while using. * If you feel Sluggish, Faint, Dizzy, Headachy, Nauseous, or have Flu-like Symptoms after Exposures, REDUCE Number of Pulses per Session and/or SHORTEN Session Times. Use CAUTION, if you have IMPAIRED Kidney or Liver Function. Use CAUTION, if you have Metal Implant. Someone, although rare, may feel a sensation where the metal implant is located. However, they opt to run the freqs because the sensation is less bothersome than the problem.
SYSTEMS UNLIMITED
Warranty Guarantee & Return Policy
Systems Unlimited warrants your BCX Ultra unit to be free of defects in material and workmanship under normal use for three year from date of purchase, parts and labor included. Customer will be responsible for shipping fees incurred when mailing the instrument to the engineer for repairs. Systems Unlimited will be responsible for shipping fees incurred when mailing the instrument back to the customer while under warranty within the US. Any unauthorized repairs or modifications are not covered under this warranty. Any unauthorized component that is not manufactured or approved by the BCX manufacturer used on the BCX unit will void the warranty.
Contents of package upon arrival must be inspected upon receipt and report any broken glass tubes within the first 24 hours of delivery. Tubes with broken glass will not be covered by this warranty beyond the first 24 hours of delivery.

60-day money back guarantee less 10% restock fee if you are not completely satisfied with your purchase & shipping. If canceled before order is shipped or if returned unopened within 14 days from ship date, there will be cc fees + shipping (if shipped) applied to refund. If any items are returned damaged then additional fees may be applied.
Lifetime Warranty Upgrade (Optional)
For $350, you can upgrade to a Lifetime warranty on the BCX unit. Lifetime warranty includes the first 3 years warranty that comes with the unit (not accessories) and if there is a mechanical failure with the unit you pay for shipping to us, we cover labor and parts and we pay for return shipping. After the 3 years you pay for shipping both ways and we cover labor and parts. For International addresses the customer pays for shipping both ways and we cover labor and parts for both the 3 years and lifetime warranty. Lifetime upgrade must be done at the time of purchase and is not transferrable to a new owner.